BANDAI NAMCO Entertainment ha annunciato tante novità in arrivo per Taiko Drum Master, versione Arcade del celebre rhythm game.
A partire dalla fine di marzo la software house effettuerà dei notevoli miglioramenti a tutti i cabinati del gioco. Per iniziare i nuovi schermi ora avranno una velocità di risposta di 120 frame al secondo, in modo che anche nei brani più rapidi le animazioni rimangano ben visibili. Inoltre si tratterà di schermi al LED, grazie ai quali i vivacissimi colori del divertente titolo potranno finalmente risplendere al meglio.
A livello di gameplay è stata migliorata la reattività dei comandi, rendendo la risposta del gioco molto più accurata. La software house ha inoltre ridotto la distanza di tempo tra il colpo delle bacchette e l'imput all'interno del gioco, in modo che i giocatori possano divertirsi anche coi brani più veloci senza aver paura di fare troppi errori. Inoltre verranno inclusi una serie di brani aggiuntivi, tra cui quelli tratti dalla serie Hatsune Miku come "Otome Dissection," il tema principale del lungometraggio animato Weathering with You "Is There Still Anything That Love Can Do?" e persino brani tratti dal celebre indie game UNDERTALE.
Vi lasciamo ora con una prima immagine dei nuovi cabinati e un breve video celebrativo che la software house ha rilasciato per il lancio della versione migliorata di Taiko Drum Master. Buona visione.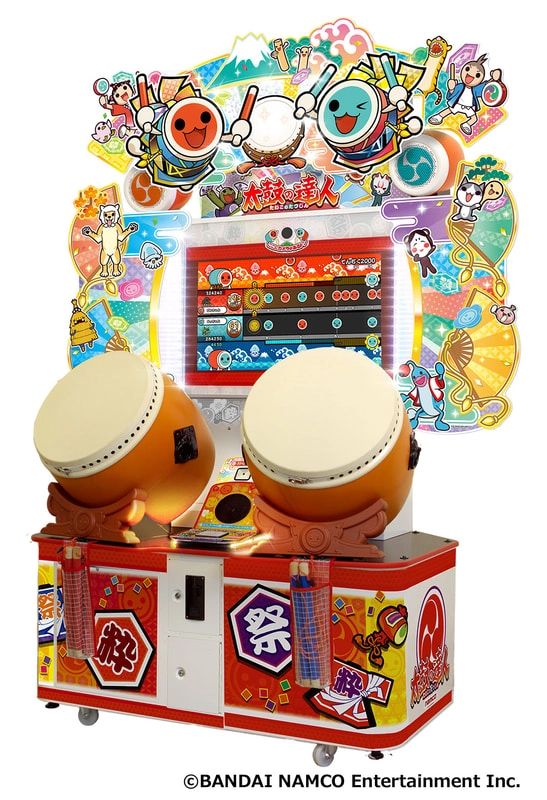 Fonte: BANDAI NAMCO Entertainment via Siliconera